Ahead of the biggest ever global #ClimateStrike, help get the message out to commuters (who are hopefully travelling via public or alternative transport!) in Hobart!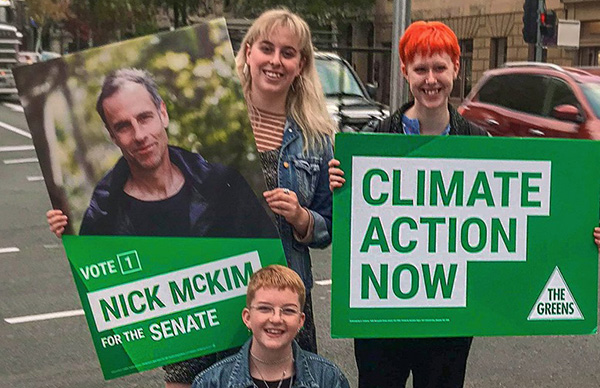 This is it. We are in a global race against time on climate change. We're seeing its effects all around us: severe drought, more intense and longer bushfire seasons, and rising sea levels. 
That's why the Greens, with our continued political support of the environmental movement in Tasmania, Australia, and globally, are super keen to get behind, stand in solidarity, and promote, this month's biggest ever #GlobalClimateStrike.
On Friday, 20 September, the morning of the #ClimateStrike, we'll be meeting outside Tasmanian Greens Senator Nick McKim's office at 149B Macquarie Street with signs we've already prepared at our Young Greens Crafternoon!
So RSVP today to receive an email reminder the day before!
20th September, 2019 8:00 AM through 9:00 AM
149B Macquarie Street
Senator Nick McKim's Office
HOBART
TAS
7000