Join us on Saturday afternoon for a door knock in the electorate of Franklin!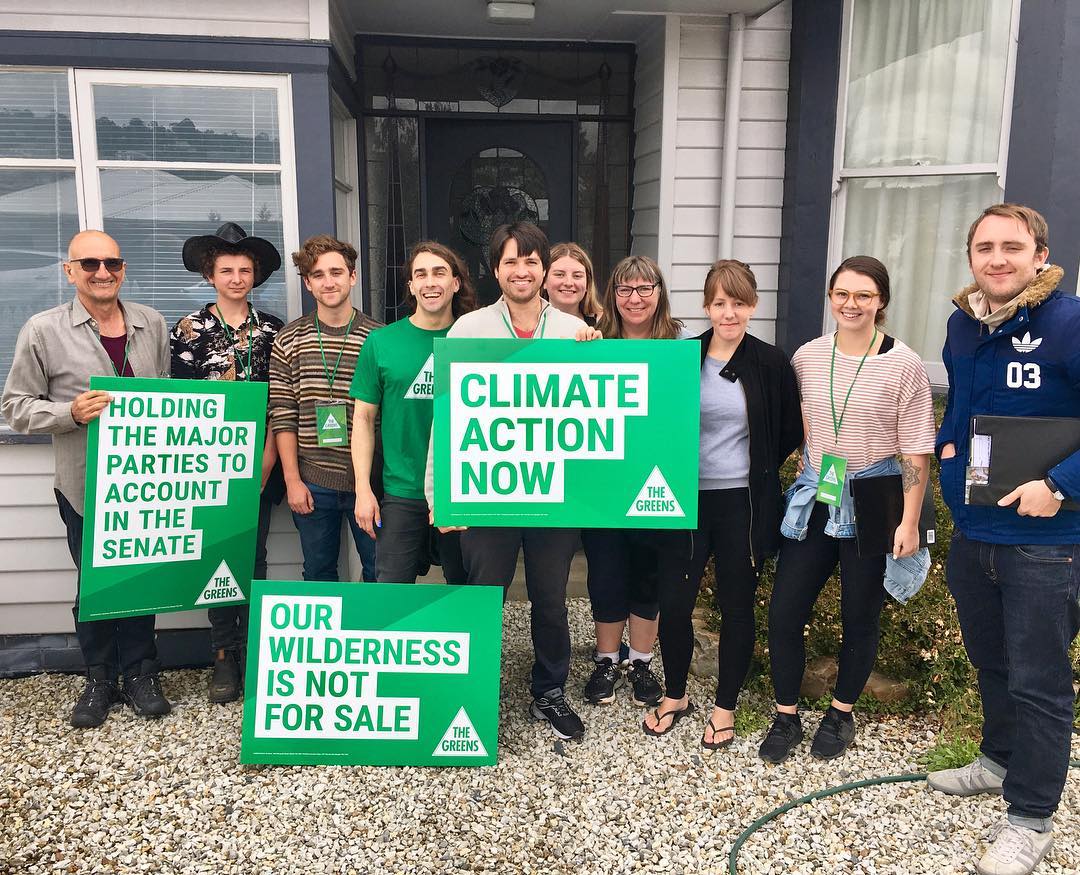 Join us on a door knock in the electorate of Franklin!
This weekend we'll be talking to voters in the Franklin electorate about the upcoming federal election about why they should give the Greens their number one vote in the lower house and in the senate!
Door knocking is a great way to connect with people in your community and introduce people to our message that there is a real alternative, one that puts people and planet ahead of corporate interests. We know this message is resonating so now's the time to reach as many people as possible.
Will you come and build this movement with us?
We will provide you with everything you need to know before we get started. No previous door knocking experience required – there will be full training and support and new volunteers will be partnered up with experienced campaigners! Newcomers are welcome and absolutely encouraged! Bring your comfy shoes and a bottle of water, we'll provide the rest!
Where will we meet?
We're committed to talking to voters in as many suburbs and towns in Franklin as possible in this campaign. Register now and we'll let you know where to meet this weekend!
Let's reach as many people as we can! Register below to be a part of it.
A note on accessibility: Depending on the location of the door knock, events may not be fully wheelchair accessible. If you have questions on accessibility contact the host of the event for more information beforehand and we can ensure we take the necessary steps for you to fully participate. We welcome volunteers of all abilities, diversity of genders, sexual identities, racial backgrounds, cultures, languages, and experiences to join and get involved.

We acknowledge that this event takes place on the land of the Muwinina people, that sovereignty was never ceded and pay our respects to Elders past, present and future.
16th March, 2019 1:00 PM through 4:00 PM