Join us as we talk with voters and connect on issues that matter to them.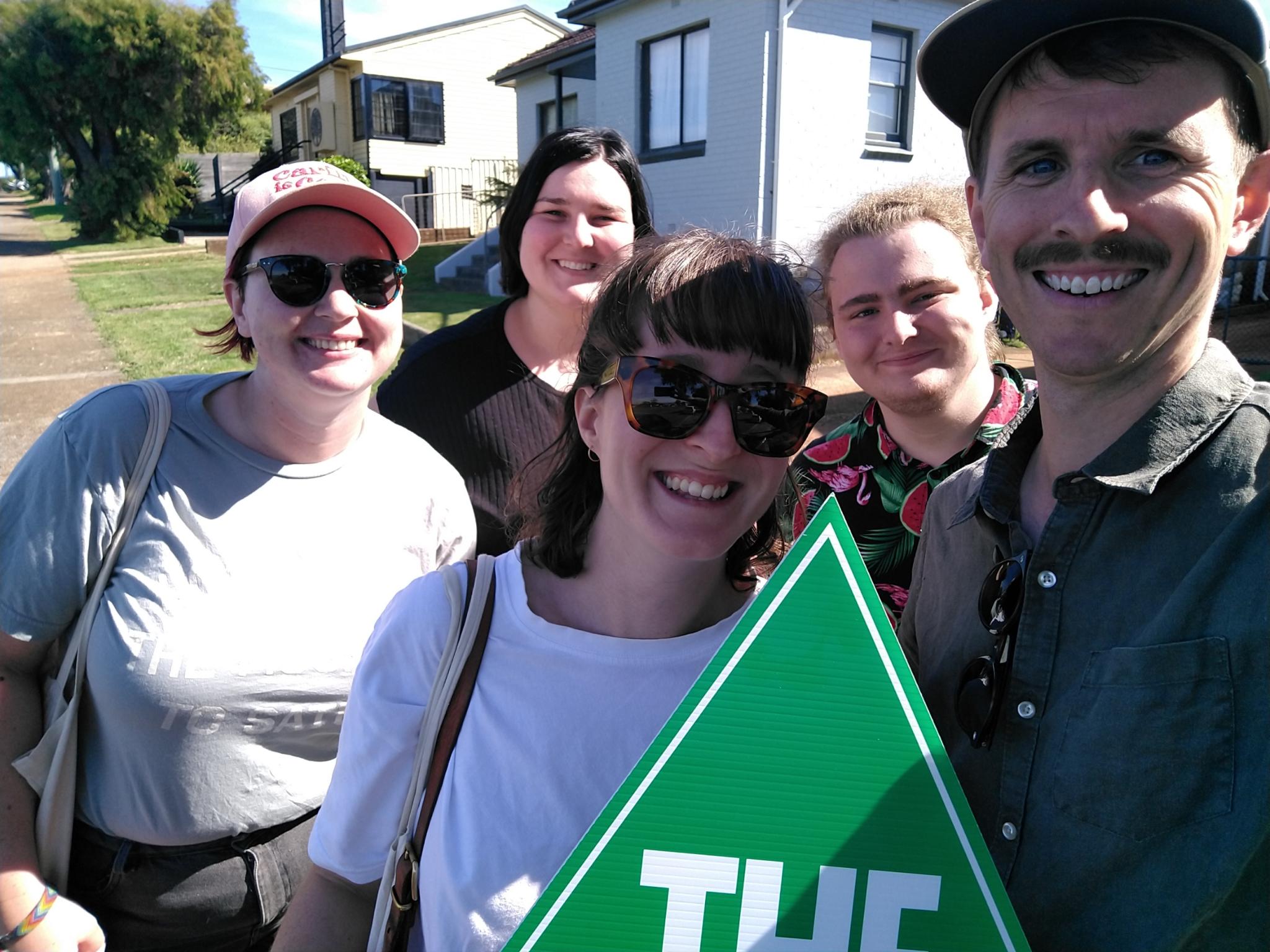 We know that when we connect with our voting community and have meaningful conversations, that 1 in every 3 conversation swings a vote. We don't need to be policy experts, we don't need to know EVERYTHING, we just need to be a smiling Green face with an open heart and mind for talking to people about what matters to them.
You will always be paired with someone more experienced if you're new to this, and we provide training prior to hitting the streets!
Make sure you dress for the weather and bring a drink bottle and mask along.
Thank you for taking an active part in our democracy. You rock.
13th August, 2022 2:00 PM through 4:30 PM
1 Eagling Place
DEVONPORT
TAS
7310