Join us as we talk with voters and connect on issues that matter to them.
Doorknocking is the most effective way to swing people to the Greens and a fantastic way to get out into the community and have a chat with people! 
We know that 1 in 3 conversation SWINGS A VOTE. All it takes is a smiling Greens volunteer and you dont have to be a policy expert!
If you have never doorknocked before, we provide training and pair you up with an experienced doorknocker so you will be well looked after.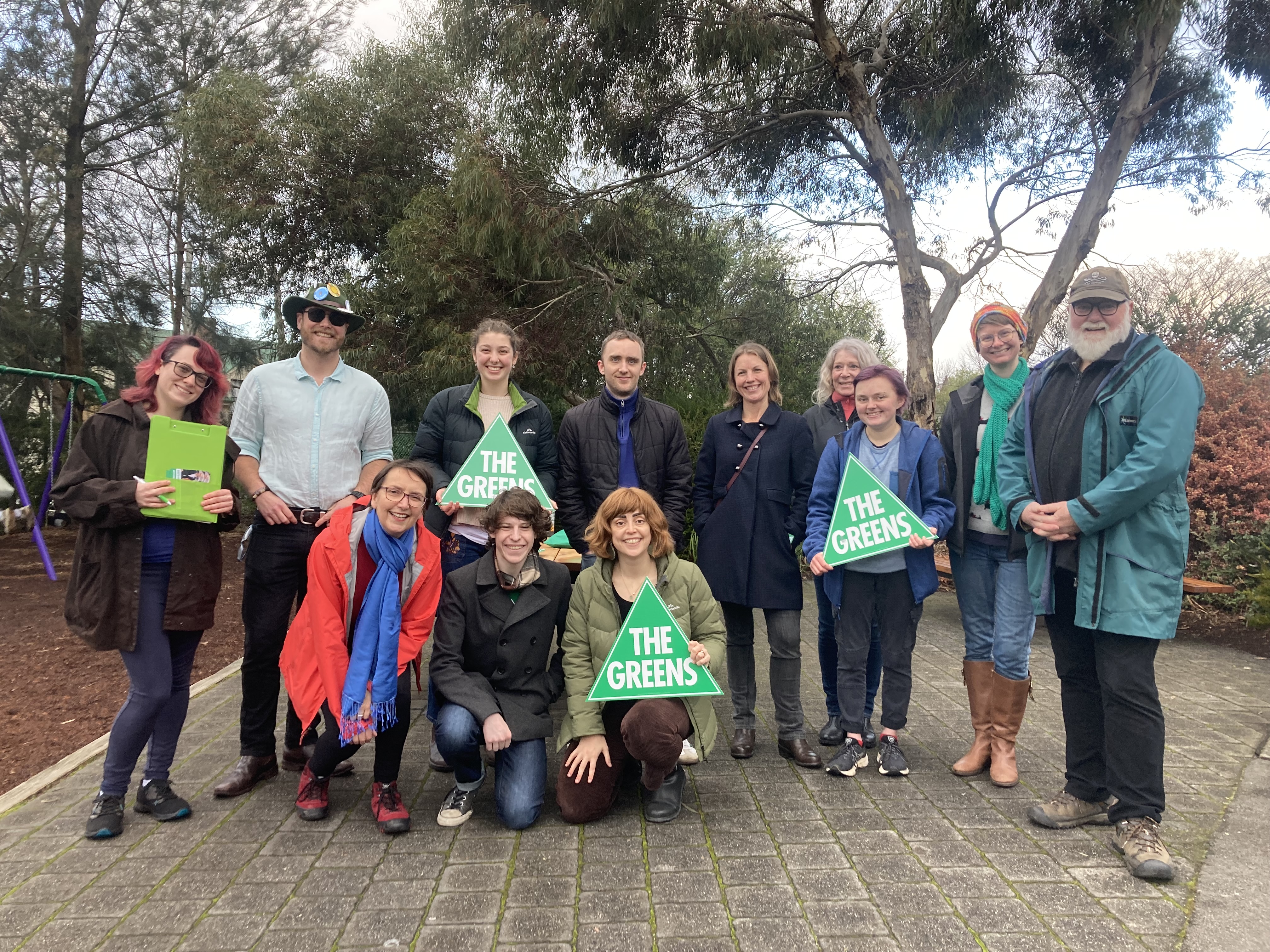 we are looking forward to doorknocking with you and spreading some much needed Green love!
13th August, 2022 1:30 PM through 4:00 PM
John Turnbull Park
Corner Creek and Lenah Valley Road
LENAH VALLEY
TAS
7008